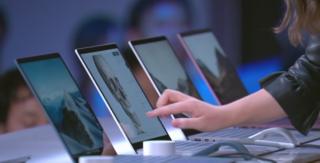 Image copyright Getty Images
Microsoft has unveiled a new Surface laptop to compete with the Macbook Air.
The device will go on sale on 15 June with a starting price of
$999 (£770). It has a 34cm (13.5 inch) screen and 14 hours of battery life, the firm said.
The tech giant also revealed a new edition of its Windows 10 operating system aimed at schools and designed to run on low-cost computers.
Experts said the move was intended to help Microsoft compete with Google in the schools market.
Warning: do not click on the google doc's email you just received
Microsoft Surface boss Panos Panay said the new laptop weighed 1.25kg (2.76lb) – lighter than the Macbook Air.
He also said it would run the new Windows 10S operating system and, despite the price, had been designed with students who were about to leave school in mind Carolina Milanesi, an analyst at Creative Strategies, said: "Apple's Macbook Air is also popular with students and it hasn't produced a new model for a while.
"So this is all about Microsoft trying to steal a march on its old rival."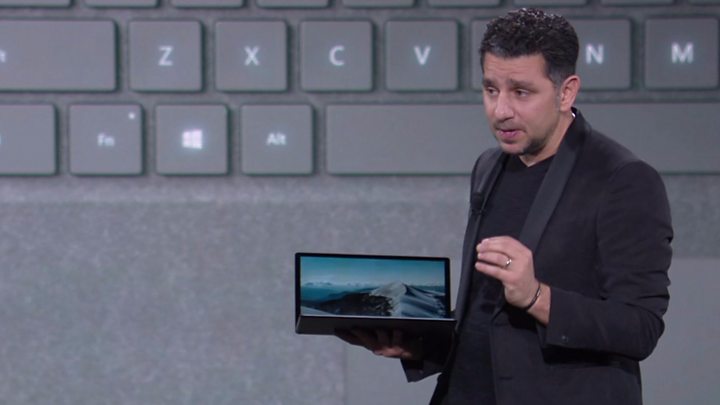 Media playback is unsupported on your device
Media captionMicrosoft's Panos Panay explains how the Microsoft Surface can last up to 14 hours between charges.
Windows 10S promises stronger virus protection and better battery life, and will be available on third party PCs with a starting price of $189.
Microsoft and Apple have long dominated the school computing market, but they have struggled with the recent rise of Chromebooks – low-cost PCs running Google's Chrome operating system (OS).